BALANCE YOUR VATA DOSHA – RHYTHM AND REGULARITY
A balanced VATA-personality is spontaneous, creative, enthusiastic, happy, energetic and vibrant. Out of balance VATA's high motion can lead to massive restlessness, insomnia, anxiety, worries and fears. So what can you do to keep your VATA in balance and be creative and happy?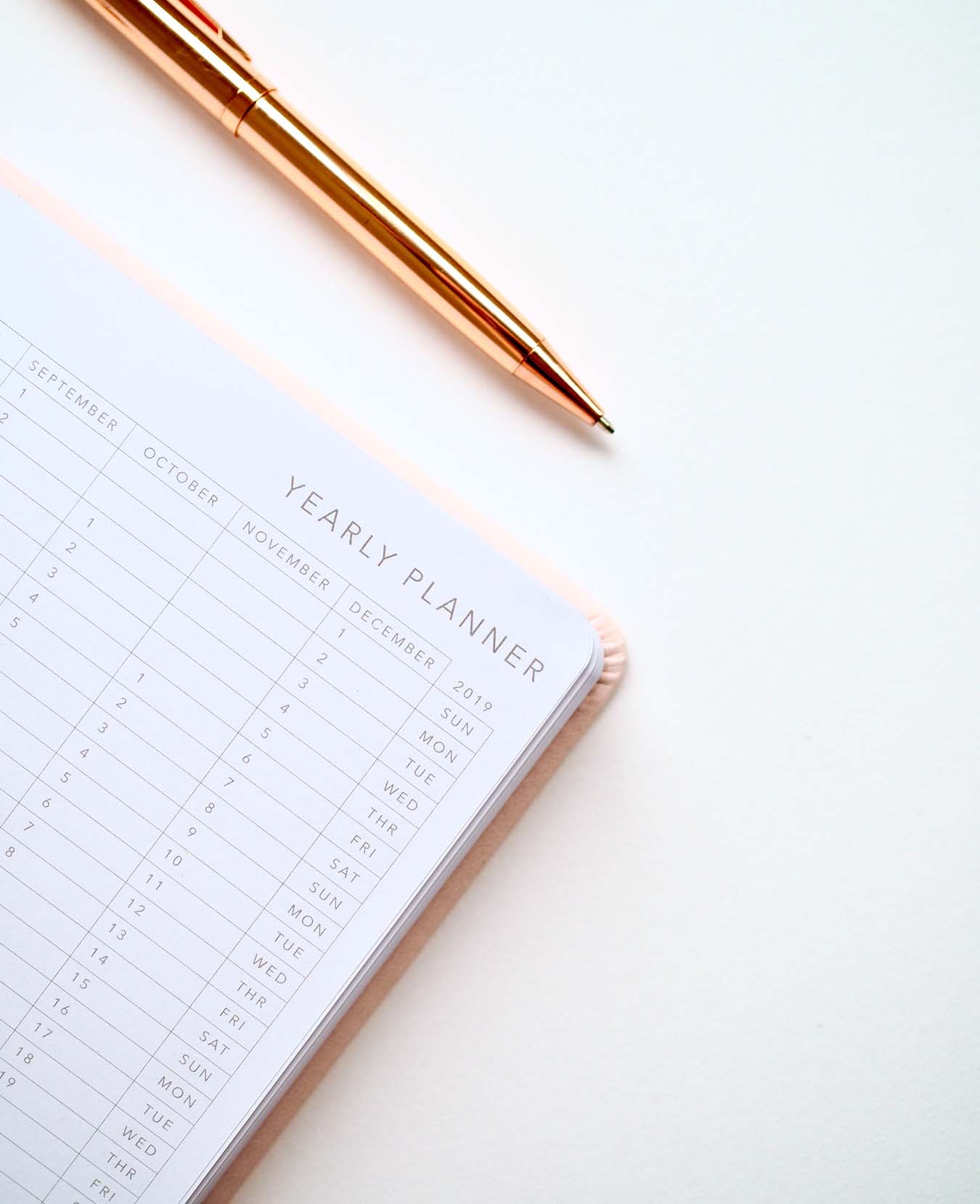 FIND YOUR RHYTHM
Even if it is often not easy for you to stick to routines they are essential for your health and well-being. Try to get plenty of rest and include some time for relaxation in your day. Make sure to be a little more calmly about the many things you have planned to do – you will still get everything done and be happy with the results at the end of the day. Whenever you feel that you push yourself too hard or overdo activity – whether physical or mental – take a rest and stop for a few minutes to restore your energy.
Beside sufficient relaxation during the day and a somewhat moderate pace at work, a healthy and deep sleep helps you to digest all the impressions and ideas you have accumulated throughout the day. It is therefore best to always go to sleep at the same time and getting up at about the same time – every day. Even if it is a bit unfamiliar to you in the beginning you should go to bed before 10 pm – this is how your body experiences the biggest regeneration – and get up before sunrise to profit of the positive energy from nature. This regularity in your sleeping habits will help you to fall asleep, sleeping through and to wake up full of energy the next day.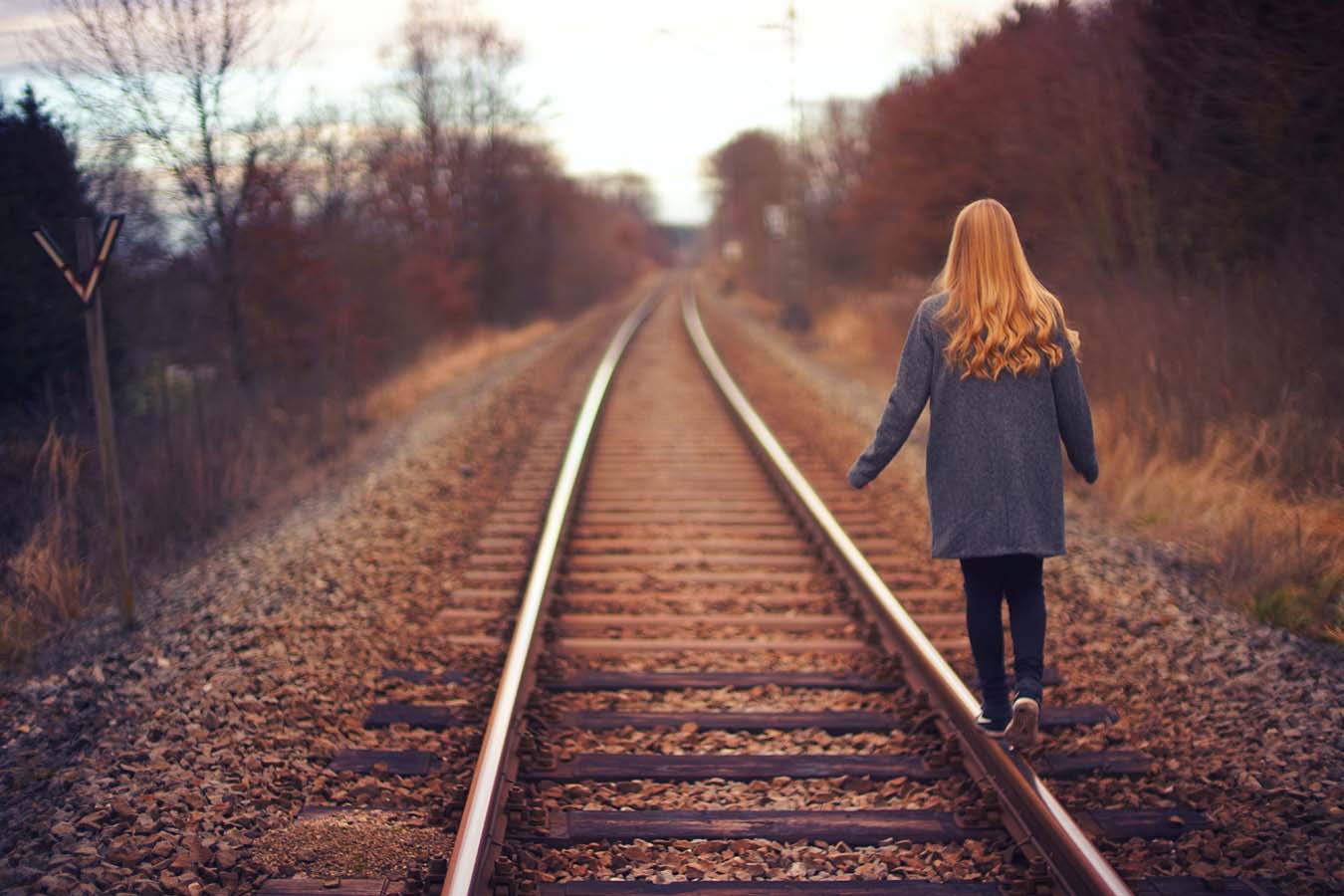 MEDITATE DAILY
Meditation is besides good sleep a great way for you to relax. As you meditate your heart rate and breathing slow down and you will soon feel that your thoughts fade out more and more and that you are relaxing. Soon after a few minutes – begin with short sessions of 10-15 minutes – in inner silence you will feel settled and refreshed again.
Whenever you feel restless or anxious, try the following: Put your hand on your heart and breathe in and out for a few minutes and consider what you are grateful for. This short meditation will bring you lightness and positive emotions and will help you to find back to your inner balance.
x
Click on the button to see the foods suitable for the VATA dosha!
Click on the graphic to see the foods suitable for the VATA dosha!
FRUITS
AVOID
PREFER
generally the most dried fruits
generally most sweet fruits
Apples, raw
Apples, cooked
Cranberries
Apricots
Dates, dry
Avocado
Figs, dry
Bananas
Kakis (all varieties)
Berries
Pears
Cherries
Pomegranates
Coconut
Prunes, dry
Dates, fresh
Raisins, dry
Figs, fresh
Watermelon
Grapefruit
Grapes
Kiwi
Lemons
Limes
Mangoes
Melons
Oranges
Papaya
Peaches
Pineapple
Plums
Prunes, soaked
Raisins, soaked
Strawberries
Tamarind
VEGETABLES
AVOID
PREFER
generally - frozen, raw or dried fruits
generally vegetables should be cooked
Artichoke
Algae (Dulse, Hijiki, Kombu, spirulina and others)
Beet greens**
Asparagus
Broccoli
Beets
Brussel sprouts
Cabbage (all varities)*, cooked
Cabbage (all varieties), raw
Carrots
Cauliflower, raw
Cauliflower*
Celery
Chilies, green
Corn, fresh**
Chard (all varieties)*
Dandelion greens
Cucumber
Eggplant
Daikon radish*
Horseradish**
Fennel
Kale
Garlic
Kohlrabi
Green beans
Mushrooms (all varieties)
Jerusalem artichoke*
Olives, green
Leeks
Onions, raw
Lettuce (all varieties)*
Peas, raw
Mustard sprouts & greens*
Peppers, sweet & hot
Okra
Potatoes, white
Olives, black
Prickly pear (fruit &leaves)
Onions, cooked*
Radish (all varieties), raw
Parsnip
Tomatoes, cooked**
Peas, cooked
Tomatoes, raw
Radishes, cooked*
Turnips (all varieties)
Rhubarb
Wheat grass
Rutabaga
Winter squash (e.g. Butternut, Hokkaido, Baby Bear, Bishop´s mitre)
Spaghetti squash*
Spinach, cooked*
Spinach, raw*
Sprouts*
Summer squash (e.g. Patisson, Rondini, Delicata, Acorn squash)
Sweet potatoes
Turnip greens*
Watercress
Zucchini
HERBS & BLOSSOMS
AVOID
PREFER
Hibiscus
Basil
Jasmine**
Chamomile
Lemon balm**
Chives
Nettle**
Coriander*
Dill
Elder flower
Lavender
Majoram
Mint (all varieties)
Oregano
Parsley
Rose blossoms
Rosehips
Rosemary
Sage
Savory
Tarragon
Thyme
GRAINS
AVOID
PREFER
Barley
Amaranth*
Buckwheat
Oats, cooked
Corn (incl. Polenta)
Quinoa
Millet
Rice (all kinds)
Oats, dry
Wheat (all varieties)
Rye
Spelt
Tapioca
LEGUMES
AVOID
PREFER
Aduki beans
Lentils, red & black*
Beans – black, white & hybrid forms
Mung beans
Chickpeas
Tofu*
Fava beans
Kidney beans
Lentils, brown, yellow, green
Lima beans
Pinto beans
Soy beans
Tempeh
NUTS (in moderation) & SEEDS
AVOID
PREFER
Psyllium**
Almonds
Brazil nuts
Cashews
Chia seeds
Coconut
Flax seeds
Hazelnuts
Macadamia nuts
Peanuts
Pecans
Pine nuts
Pistachios
Pumpkin seeds
Sesame
Sunflower seeds
Walnuts
OILS
AVOID
PREFER (ranked according to best suitability)
Flax seed oil
Sesame oil
Olive oil
Almond oil
Canola oil
Peanut oil
Safflower oil
Soy oil
Sunflower oil
Walnut oil
Coconut oil (external use only)
SPICES & CONDIMENTS
AVOID
PREFER
Alcohol (hard, red wine)
Alcohol (beer, white wine)*
Chocolate
Allspice
Miso**
Anise
Bay leave
Caraway
Cardamom
Cayenne*
Cinnamon
Cloves
Coriander
Cumin
Curry leaves
Fennel
Fenugreek*
Garlic
Ginger
Lemon grass
Lemon peel
Long Pepper
Mace
Mustard seeds (all varieties)
Nutmeg
Nutritional yeast
Orange peel
Paprika
Pepper
Rose water
Saffron
Salt
Soy sauce
Star anise
Tamari
Tumeric
Vanilla
Vinegar
SWEETENERS (in moderation)
AVOID
PREFER
Agave syrup
Coconut sugar
Maple syrup**
Honey
White sugar
Raw Cane sugar
Rice syrup
Whole cane sugar
EAT A VATA-SOOTHING DIET
When it comes to food rhythm and regularity are once again essential for VATA-persons to find their inner balance. VATA-constitutions need three meals a day and can become imbalanced, feel exhausted or undernourished easily if they don't do so. So start your day with a warm and nourishing breakfast, leave at least four hours between the meals and make lunch to the biggest meal of your day. According to Ayurveda we should eat three times a day in a relaxed way and avoid snacks – so if you need a snack between the meals your previous meal was probably too small – if so you can eat, with a clear conscience, a bit more the next time. Focus on seasonal fruits and vegetables and be – especially in the cold months – aware to eat three cooked meals a day to enhance your well-being and to stay healthy.
To supply your body optimally with the needed nutrients and to feel grounded prefer sweet (e.g. nuts, grains, oils), sour (e.g. pickles and fermented foods) and salty (e.g. sea salt and sea vegetables) tastes and avoid bitter (e.g. leafy greens and herbs), astringent (e.g. beans, cranberries and pomegranates) and overly pungent (e.g. chilli peppers, ginger and black pepper) tastes. Ayurveda recommends VATAS warming foods with a high water-content to guarantee an optimal digestion and intake of nutrients.
A detailed overview about the best ingredients for the VATA-dosha – according to the Indian Ayurveda expert Dr. Vasant Lad – can be found by clicking on the button/pie-graph (The VATA-diet).
As a guideline for your meals you can assume the following: Eat a warm meal made out of 45 g grains for breakfast – e.g. an oat-porridge cooked with water and sweetened with 1-2 tsp honey (just added over the finished dish – honey shouldn't be heated over 42°C) and/or a berry compote plus topped with a few roasted nuts. Your lunch should consist of 70-80 g grains (e.g. rice or wheat), 20-30 g legumes (e.g. dried mung beans or red lentils in winter - otherwise every season offers fresh legumes, which are then preferable to the dried or otherwise preserved versions), about 125 g vegetables and a small dessert. In the evening Ayurveda recommends a small and easy to digest dinner – depending on the season this could be a little bread snack in spring, a warm vegetable dish in summer and in the cooler seasons of the year (autumn and winter) wheat-pancakes (60 g of grains) with apple-compote or a strong soup with grains. In autumn, it is best to skip dried legumes and eat fresh legumes instead, as these will then be ripe and at their peak. In order to prepare your body as well as possible for the upcoming winter, it is advisable to garnish dishes with pumpkin and sunflower seeds – just about 5 g (breakfast) to 15 g (lunch) will do.
At the end of each meal, Ayurveda recommends to chew one teaspoon of fennel seeds – the taste reminds on liquorice- bonbons – to stimulate digestion and guarantee an optimal nutrient absorption.
DRINK HOT DRINKS
As VATA can be described as dry and cold it can easily become dehydrated. Therefore it is worthy for you to create a drinking-routine and stick to it – for instance drink after getting up, in addition to each of your three meals, in the afternoon between 3 pm and 5 pm and before going to bed, 250 ml of liquids. Enjoy warm beverages throughout the day – a lightly spiced chai-tea, a warming ginger tea or cooked warm water, are good choices for you. In the evening a camomile tea or hot almond milk with saffron can bring relaxation and calm into your life.
As you are already full of energy avoid stimulates like coffee or other caffeinated drinks since they will aggravate VATA and lead to more restlessness.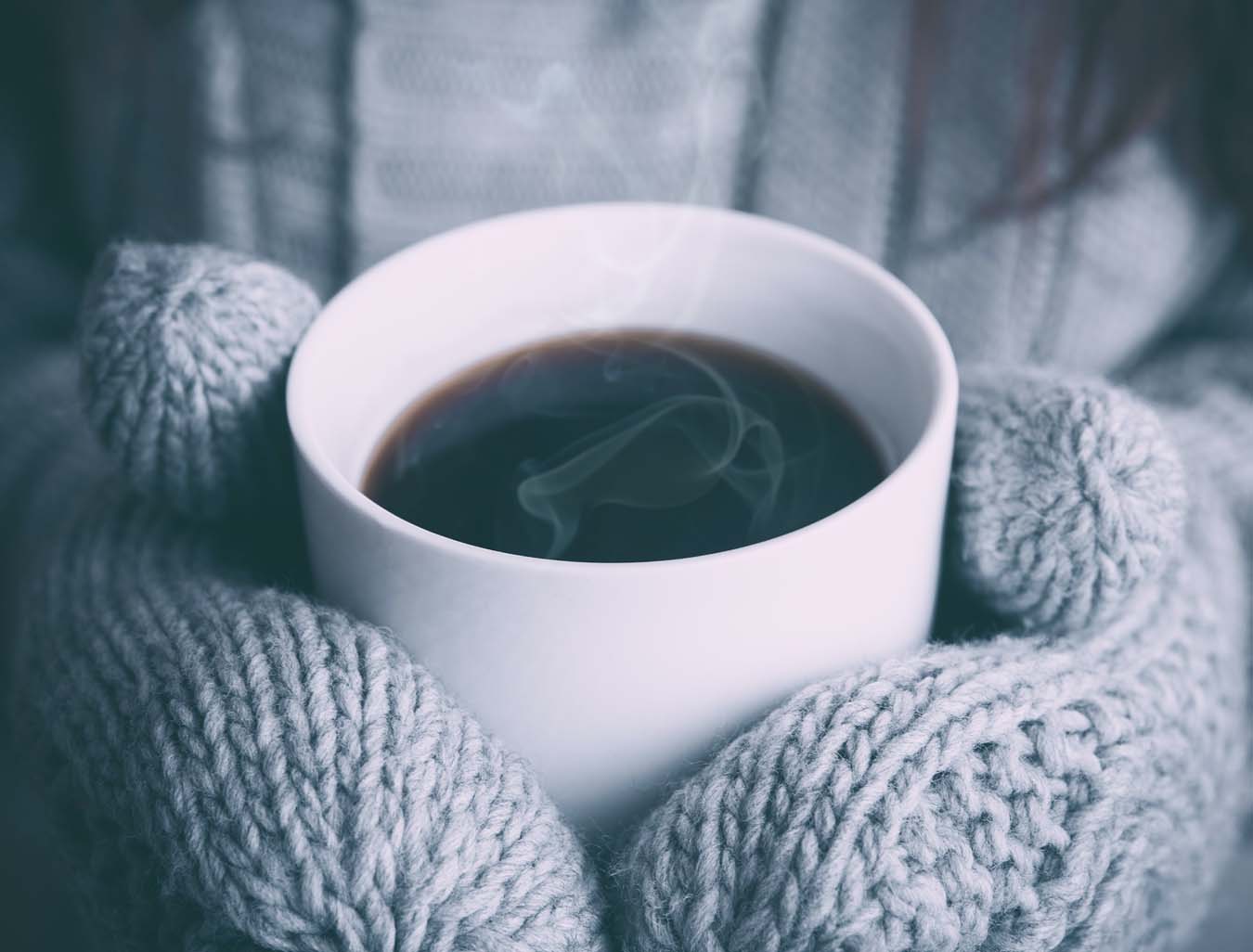 KEEP WARM
Because of your natural cold and dry properties it is important that you keep yourself warm. Wear adequate clothing depending on the season and keep your head covered when the weather is cold – especially in autumn and winter. Prefer natural fibre clothing such as wool, silk and linen and favour warm colours like red, orange, brown and yellow.
EXERCISE MODERATELY
Exercise should be moderate and activities like yoga, walking and swimming can have a positive impact on the VATA-dosha. In general, it is important to listen to your body and don't overdo it. As you exercise, listen to your body and when you feel discomfort or stress do less or stop and relax.
In general Ayurveda suggests a workout that is one half of one's capacity – just until sweat appears on the forehead, under the arms and on the spinal column. This will improve digestion, sleep and relaxation. After exercising, we should feel relaxed and full of energy.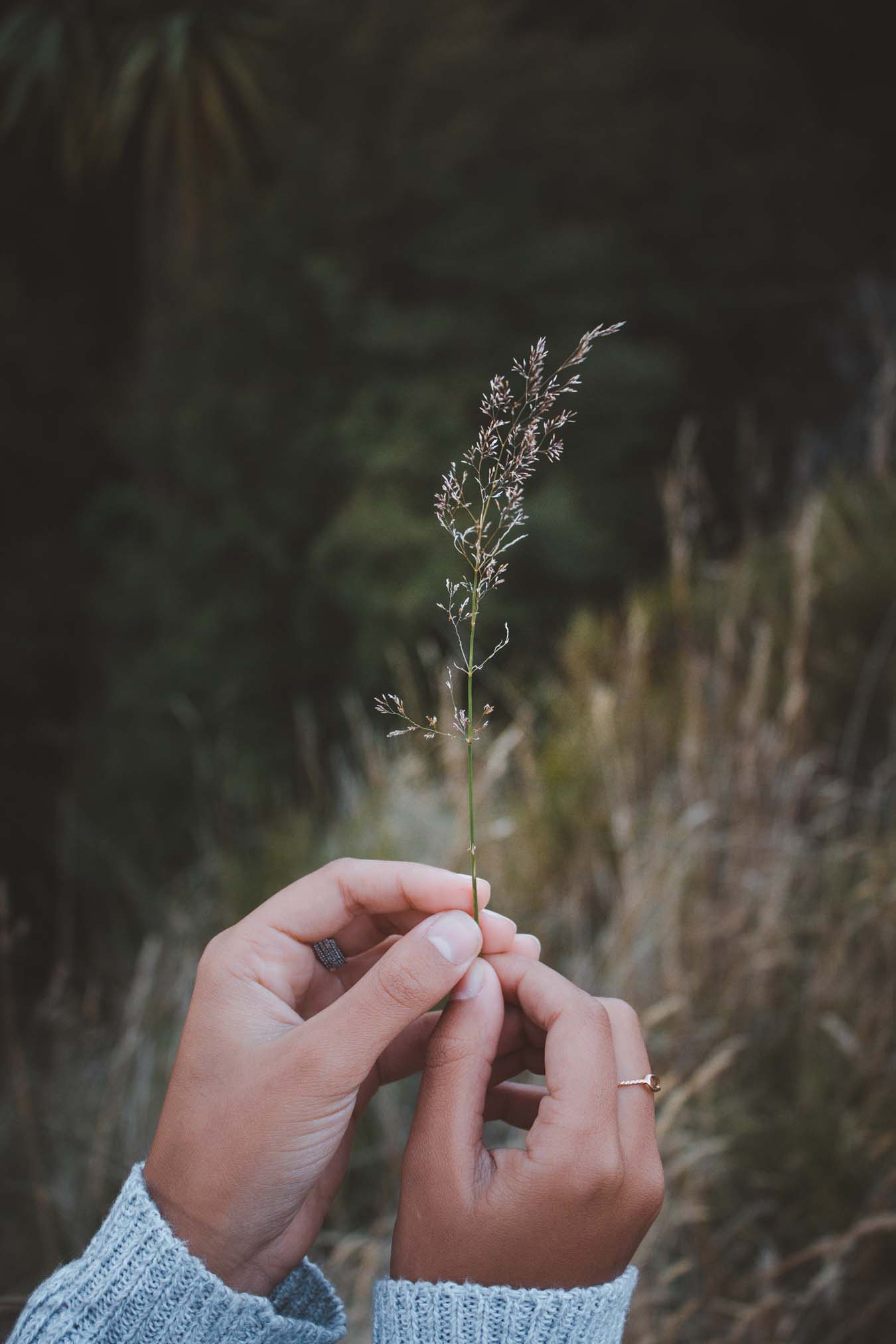 FOCUS ON GRATEFULLNESS AND LOVE
If VATA is out of balance restlessness, fears and worries are often the result. Instead of ignoring and fighting these feelings try to observe them, learn to understand when they occur, let them eventually go and focus your attention on love and compassion.
Write therefore a list with things that you love to do and enjoy one of these things at least once a day. These activities can be quite easy like playing a few minutes with your cat or dog, taking some time to appreciate the beauty of nature or writing a quote or a poem of gratitude to a dear friend. In any case, be creative.
In summary the creation of rhythm and regularity, which nourishes your body, mind and spirit, will help you to feel more energized, balanced and healthy. In general, be aware that your creativity gets enough space in your life and find possibilities to live it in your private and business life.